Tori Arnau
Hometown: Los Angeles, CA
Placement: Pilipino Workers Center
I am a recent graduate of Pitzer College with a double major in Biology and Asian American Studies. I was raised by my five siblings in Los Angeles. As a first-generation, low-income women of color, I have been faced with obstacles my whole life. However, my life experiences have only made me that much stronger and that much more resilient. Through creating a First-Generation College Students Club at Pitzer College, being the Social Committee Chair of the Filipinx/Filipinx-American Student Organization for the Claremont Consortium in its entirety, and working as a teaching assistant at a local under-resourced, predominantly low-income preschool, I have quickly grown to not only appreciate, but advocate for all of my salient identities. As a fellow, I hope to learn how to more efficiently organize with and for the Filipinx community and build relationships with my future mentors and fellows. Aside from community organizing, I love to sing karaoke, go to concerts, and travel.
Shai Chang
Hometown: Fresno, CA
Placement: Hmong Innovating Politics (HIP)
My name means the glittering sunlight that is reflected from a body of water. My name was give to me from my grandfather, a soldier in the Secret War, a refugee of Southeast Asia, and a wise healer. In remembering the past, I would like to build a future. Encouraged by colleagues, mentors, friends, and family, I applied for the fellowship in hopes to gain a stronger understanding and widen my mind of truth. Questioning my reality and understanding about the social construct of our own mind and society, I hope to use my perspective to uplift the Hmong community and stand in solidarity with underprivileged, underserved, and underrepresented communities. SOME FLOWER POINTS OF WHO I AM: #GAY, #QUEER, #HMONG, #FRESNO, #FresnoStateStudent, AND I LOVE IT!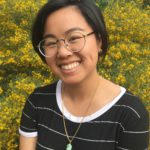 Marady Chhim
Hometown: Santa Rosa, CA
Placement: Cambodian Association of Greater Philadelphia (CAGP)
I am a 2nd generation Khmer-American, queer artist who aims to use art as a tool for resistance against oppressive systems, healing from intergenerational trauma, and remembrance of personal and ancestral resiliency and hxstory. Growing up in my family's donut shop, I started recognizing the different types of struggles we faced as low-income refugees. I did not have the language to understand and politicize my experiences until I started attending various Southeast Asian conferences and took ethnic study courses at UC Davis. Through Seeding Change, I hope to gain and explore more of what it means to sustainably build and collectively heal with one another. Additionally, going to Philly this summer is my first time being in part of a greater Cambodian community beyond my family! I am excited to learn more about my Khmer culture and identity. I hope to bring back these experiences/knowledge to my communities and future spaces!
Trang Dang
Hometown: Philadelphia, PA
Placement: Vietlead
I am a 1.5 generation Vietnamese immigrant. My family and I moved to Philadelphia from Vietnam in 2008. I was fortunate to be exposed to activism and organizing at a young age, and for the past six years, I have been civically organizing the Vietnamese community in different capacities in Philadelphia. I started as a volunteer, and am currently the program coordinator for the Civic Engagement program at VietLead, a nonprofit organization serving the Vietnamese and Asian communities in Philadelphia and South Jersey. This July, will mark my 10 years anniversary since I moved to the US, and I could not be more grateful to my community who have been supporting me all these years. Thanks to them, I was able to learn about the fellowship. I hope that through the fellowship I could gain more skills and build relationship outside of Philadelphia to help build a stronger community across the US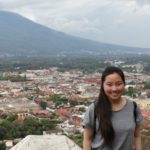 Daisy Fang
Hometown: San Francisco, CA
Placement: Chinese Progressive Association (CPASF)
I'm a 1.5 generation Chinese American, raised by a single mother along with a village of aunties and grandmas. Having watched the gentrification unfold growing up in San Francisco have given me all the more reason to think about why and how I am to commit to community. I have been involved in CPA since last September and most recently a SRO coordinator at the Tenant Worker's Center. I hope to deepen my understanding of our diasporic hxstories, analysis of organizing work, and the relationships that build the movements.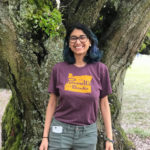 Ananya Garg
Hometown: Seattle, WA
Placement: Asian Pacific Environmental Network (APEN)
My name is Ananya Garg and I attend the University of Washington, Seattle where I study Gender, Women, Sexuality Studies and Comparative History of Ideas with minors in Diversity and Anthropology. Both my parents are immigrants from northern India, but I grew up in a predominantly white, privileged suburb of Seattle. This was a frustrating experience for reasons I didn't have language for until I came to university and learned more about the nuances of power, privilege, and oppression, and systems of oppression like racism and capitalism. I am excited to begin the Seeding Change Fellowship because I want to organize and learn within and through community. I hope that by being a fellow I will make connections and grow my communities past what I've always known as comfortable, and learn new skills I might have been intimidated to learn in the past. I plan to bring the skills I learn home to my own communities, and to the work I do in my future, no matter what field or discipline. I am excited to spend the summer with fellow Asian Americans, and learn from people who are both similar and different from me.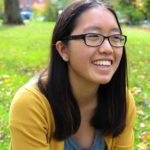 Victoria Huynh
Hometown: San Diego, CA
Placement: Vietlead
As a Vietnamese-American, I grew up with stories about my community's histories of war and refuge. In college, learning from Southeast Asian grassroots organizers at Providence Youth Student Movement and Ethnic Studies scholar-activists taught me to look towards the imagination and creativity of our communities, even within our ongoing struggles. As a Seeding Change Fellow with VietLead this summer, I hope to integrate storytelling with community organizing, to learn from folks across generations, and to stay grounded in our shared commitments to healing and justice.
Mads Le
Hometown: Pomona/ Los Angeles, CA
Placement: Vietlead
I recently graduated from UC Riverside and have found myself navigating between different landscapes of organizing through grassroots organizations, the arts, and academia. Amongst these different practices, I've been given the space to explore and further learn about myself in relation to a Queer Vietnamese (American) community and diaspora, which has motivated me to continue building out and with my community towards a sustainable framework for our future communities to continue this work in its multidirectional trajectories. Through Seeding Change, I hope I can foster a deeper love and relationship with other folx in order to begin actualizing this process in sustainability and care for ourselves, our spaces, and our work. I think the core of building a future for ourselves is in the love, care, and intentionality rooted in each other, so I hope that as I work through Seeding Change, that I can continue to grow and learn with and from this community.
Danica Lee
Hometown: Sanford, NC
Placement: North Carolina Asian Americans Together (NCAAT)
Growing up in the US south and attending a predominately white public university in North Carolina has prompted me to confront and explore my Asian American identity and how it affects the work I engage with. During my time in college, I found a passion for civic engagement and advocating for AAPI students through community organizing and activism. My experiences as a student leader have shown me the diversity and complexity of the Asian American diaspora and I look forward to furthering my involvement and learning with the Asian American community. By understanding our collective histories, I think that we can better understand our current political positionality and where we are headed. I hope to use my skills post-fellowship to better advocate for immigration rights policy, all levels of political engagement, and positive Asian American representation.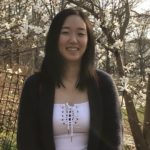 Isabelle Lee
Hometown: Burlington, NC
Placement: CAAAV Organizing Asian Communities
I am second generation Korean-American from a working class family, born and raised in North Carolina. Growing up in a predominantly white area, I was never able to envision what community action and power within the Asian American community could look like. Moving to New York City for undergrad allowed me to witness and experience such, with its wealth of access to community organizations and diverse populations. I'm a rising senior studying women's, gender, & sexuality studies with a minor in race/ethnicity and religion. I strongly believe in accessible and non-elitist forms of activism, education, and organizing. As president of our student Asian American political org, I've worked towards building such a community. Through this fellowship I'm excited to fully dedicate my time/energy to community organizing, instead of simply doing work on campus or learning in an elitist classroom space. Working with CAAAV in Queensbridge housing, I hope to build with community members in both Korean & English, and understand how to strategize and support one another. I ultimately hope through Seeding Change I will gain a better understanding of my own ability and what I can contribute to movement and coalition building, as well as come out of it having created a new zine on what I've learned and experienced!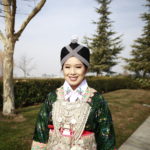 Katie Moua
Hometown: Fresno, CA
Placement: Hmong Innovating Politics (HIP)
I was born and raised in Fresno, CA. I grew up in a household and family that relied heavily on the men to make the final decision. From a young age I remember constantly challenging the hierarchy in which my family operated. My family and Hmong community play a huge part in the purpose behind my current goals and previous accomplishments and my passion. My Hmong community is my passion. Some of the my current interests and concerns within my community are the communication barrier between generations, health and well being for our elders, dual language education, public education, affordable & safe housing, gender based violence, domestic violence, nutrition education and mental health. As a fellow, I hope to learn and gain skills that will help me be a part of dismantling systems of oppression. I hope to learn more about the policies and systems currently in place and how to change them. Although my work is deeply rooted in my Hmong community, I understand my community is part of the greater ecosystem and I hope to learn how to become a better contributor to the whole ecosystem. I hope to gain skills that will help encourage my community members to participate in civic engagement. I hope to create lifelong friendships and a network with inspiring & hardworking individuals whom we can all support one another through all the hardships and successes to come.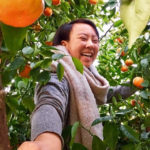 Frances Nan
Hometown: Sunnyvale, CA
Placement: Asian Americans United (AAU)
I'm relatively new to Asian American grassroots organizing, after career-pivoting from college admissions access work and growing up as the descendant of monied east asians. My hunger to join Seeding Change comes from asking, all my life: how do we create organizational structures and leadership dynamics that don't perpetuate inequity or toxicity? how can we free classrooms, workplaces, or relationships from these harms? Since June 2017, I've been at Asian Americans United (AAU), in Philadelphia's North Chinatown. During my Seeding Change Fellowship, I'll help direct AAU's Summer Program, which pushes intergenerational leadership-building for K-16 students. In my self-care time, I love buttery scones, bookstores, and mountains in sunshine.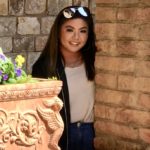 Hien Nguyen
Hometown: Berkeley, CA
Placement: Southeast Asian Coalition (SEAC)
Being born and raised in Berkeley, CA, I was raised in a strange city surrounded by privilege and poverty all in one location. Growing up, my family was one of few Southeast Asian families living in Berkeley and because of that, I never really understood my identity. I found my political and cultural identity as a youth through participating in the Southeast Asian Student Coalition Summer Institute (SASC SI) at UC Berkeley. My love for community work and building grew from there. In college, I organized within API and SEA communities. Feeling like more needed to be done, I began volunteering with Asian Prisoner Support Committee (APSC) in Oakland, CA. APSC is a grassroots organization committed to providing support services and care management to incarcerated and formerly incarcerated communities — APSC has changed my life. It's through APSC that I understand community organizing has to be grounded in unconditional love and a relentless determination for freedom. Through Seeding Change, I hope to further build my organizing skills and grow within a community of critical thinkers and organizers. A commitment to community organizing is a commitment to building a world where we all are free. It's my hope that this experience will further organizing efforts in creating a transformative world for healing and liberation.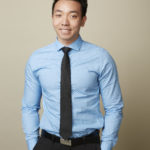 Jessy Nguyen
Hometown: Orange County, CA
Placement: Asian Pacific Environmental Network (APEN)
I am a second generation Vietnamese American and currently in UChicago pursuing a Master in Public Policy. I never knew growing up how much the model minority myth affected me until I became completely frozen in situations when I knew I should have voiced my opinions. Because of the myth, I was told that everything was going to be okay as long as I am obedient, quiet, and hard-working. But I hated being silenced especially in instances of injustice. Organizing and activism have been ways for me to break away from the model minority myth and find my own voice. I became a part of this fellowship to continue being in spaces that will help me continue strengthening my voice. I hope in the future to use this voice and push back on the injustices I used to be so scared to speak out against.
Kat Nham
Hometown: Rocklin, CA
Placement: Chinese Progressive Association (CPASF)
Growing up, and sometimes even now, I have felt that my identities could only exist as contradictions. From a young age, I was politicized in the upper middle class, white, and conservative suburb I grew up in that was hostile to all of my identities and only knew being political as being in conflict with something, rather than building something. It wasn't until I came to college and took my first Asian American Studies course and joined organizing spaces that I began to learn the power of community, of building, and of healing. It was in these spaces I began to learn and navigate what it means to be seen and held as a whole, not just as contradictions of identities as a queer, nonbinary Chinese-Vietnamese persxn from a middle class background. As a fellow, I hope to help build and create spaces for youth to grow into and live their own truths, as well as continue to find and grow into my own.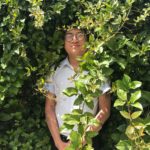 Jean Pham
Hometown: Westminster, CA
Placement: Asian Pacific Environmental Network (APEN)
My name is Jean and I use they/them pronouns. I really believe that being uncompromising of myself and my values creates more space for other people to be exactly who they want to be in the world. I am fiercely queer, trans and Vietnamese, having grown up in Little Saigon in Westminster, California for most of my life. Organizing in my local community and on campus has radically politicized me and made me acutely aware of how important it is to build relationships in the community, as a means of change and as a way for me to honor my ancestors and their histories. Through the Seeding Change fellowship, I want to apply what I have learned, connect with other API organizers while building knowledge, organizing strategy, and improving on my organizing and communicative skills. In the long term, I hope to apply grassroots organizing techniques and practices toward librarianship and archival work.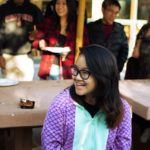 Huanvy Phan
Hometown: Phoenix, AZ
Placement: Asian Americans Advancing Justice- Chicago (AAAJ-Chicago)
I'm Huanvy, a queer second-generation Vietnamese-American from Phoenix, Arizona. I'm really stoked to be working with Seeding Change and Asian Americans Advancing Justice-Chicago this summer! I'm currently studying Asian American Studies and Philosophy, and I'm trying to find ways to reconcile my privilege in higher education with meaningful community work. I grew up in an area that was fairly homogenous and lacked exposure to Asian American issues, so I chose to immerse myself in Asian American communities once I came to college. Since then, I've met so many insightful and diverse people who have helped me explore the intersections of my identity and the different issues that affect my communities. Through Seeding Change, I'm excited to explore grassroots organizing, expose myself to diverse avenues for activism, and learn from others' narratives and experiences, and I will hopefully be able to bring these lessons home to my college and my hometown. In my free time, you can catch me watching Vine compilations, petting dogs, and ranking my favorite boba shops.
Matthew Pi
Hometown: Surrey, BC
Placement: CAAAV Organizing Asian Communities
I'm from Surrey/East Van on Unceded Coast Salish Territories with roots in South China. I became aware about social issues during college and that is where I began to learn more about my own identity and history, and how that fit into the broader context of a settler colonial state such as Canada. I began to get involved in Vancouver's Chinatown since 2016 and my job experience is mostly in youth work. The Asian Canadian activist movement is very different than in the States and I hope to learn lots at CAAAV in New York this summer. In the future, I hope to take a greater role and continue to work in my hometown of East Van and Surrey. In my spare time I like to eat food and listen to music.
Alisha Sim
Hometown: Long Beach, CA
Placement: Khmer Girls in Action (KGA)
I am a second generation Cambodian-American, born and raised in the city of Long Beach. I grew up in family of 9 kids, of which 7, including my parents immigrated to the United states in 1989. I am an alum with KGA as a youth organizer from 2011-2015. Being at KGA, I have been a part of many campaigns such as Youth at the Core, Invest in Youth, Civic Engagement and participated in the Not Home for the Holidays Deportation forum. Since I graduated from the program, I have continued my work throughout the community by taking initiative in the Cambodian Advocacy Collaborative (CAC). My family and I have faced many barriers and obstacles and I want to bring on my experience to educate, mentor and motivate those that wish to gain and learn more about themselves and their history. One of my strengths is connecting to issues by using art to symbolize and connect meaningful issues. Somethings I enjoy doing is playing with art related things such as little art works and coloring mandalas, and I love solving problems such as puzzles and games.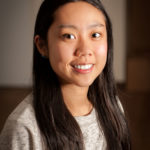 Chieh Tang
Hometown: Taiwan
Placement: Asian Americans United (AAU)
As an immigrant woman from Taiwan, I try my best to learn English, find employment, build a secure and stable life, and hope one day, I will finally feel like I belong in Canada. Many privileges and much agency have been taken away from me since I immigrated. Life in Canada forces me to adapt, to struggle, to ask real life questions and to take actions defending my rights. I appreciate the sensitivity and courage obtained through this lived experience. Now, I see more clearly the desire, the vulnerability and the strength in myself and others who choose to cross borders. Through the involvement with community organizations in Toronto, I have learned the value of the generosity, caring and sharing that developed organically within the community, and how strong we can be with each other. I hope that through the Seeding Change fellowship, I can learn more about community organizing and further my work with the Chinese immigrant community in Toronto.
Chester Thai
Hometown: Philadelphia, PA
Placement: Chinese Progressive Association (CPASF)
My name is Chester Thai, and I use he/him/his pronouns. I am a second-generation Chinese-Vietnamese American from Olney, Philadelphia, and will be a fellow at Chinese Progressive Association in San Francisco this summer. I graduated from Stanford with a major in Asian American Studies and am returning in the fall for a masters in computer science. I first got involved with Asian American community organizing through the Asian American Issues Alternative Spring Break Trip at Stanford, when I began to see how systems of oppression impacted my personal experiences growing up in Philly and attending a majority-white private school in the suburbs. In addition to getting involved with political student groups at Stanford, I interned with CAAAV: Organizing Asian Communities this past fall in New York Chinatown.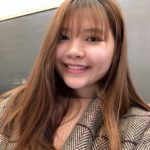 Ngan Tran
Hometown: Philadelphia, PA
Placement: Vietlead
My name is Ngan. I was born near central Vietnam by the coast. I spent about half of my life growing up in Vietnam and moved to the States when I was eight. I never cared much about politics or social issues because it's just something that my family does not talk about. Growing up in America, I also have problems with defining who I truly am. People would tell me that I'm too Americanized to be a FOB (fresh off the boat) and too Asian to be Americanized. So I did not know who I was. In high school, I developed this interest in politics. My friend introduced a program called VietRoots to me saying that it was "my thing." I applied to the program and through the program I started to learn about my roots, my history, and my surroundings. My friend was right, VietRoots was my thing. I love learning about my culture in the United States and in Vietnam. I love learning how to organiz and unite my people. Through my journey with VietRoots I found myself, and people that are my mentors. My mentor introduced me to Seeding Change and described it as something that would suit me and I can learn a lot from. I want to use the skills that I will learn in this fellowship to help guide high school students like me. I know finding your own identity is not easy and accepting who you are is hard. I want to help navigate youth into finding who they truly are.
Johnny Trinh
Hometown: Rosemead, CA
Placement: Asian American Organizing Project (AAOP)
I grew up as a child of Vietnamese/ Chiu Chow-Vietnamese, refugee, garment working parents in Rosemead, California. I am currently in my second year of teaching as a high school Science teacher in Los Angeles. My work and educational philosophy centers on the beauty, talent, hustle, and resilience that young folks bring into the classroom. Working with my students has allowed me to see parallels between myself and my community in all of them. The work I do with my students is the work I wish my peers and I had when we were in school. My hope is that my experience and development with the Asian American Organizing Project will catalyze my eventual return to my Southeast Asian family as a teacher from the community, for the community.
Mai Vang
Hometown: Stockton, CA
Placement: Hmong Innovating Politics (HIP)
As a first generation Hmong American, I've witnessed over and over again the challenges and lack of resources that my community continuously faces. I want to do something to change the systems that are working against us and I've found that it is through people that we can make that happen. As a fellow, I hope to expand and build upon the skills and knowledge that I have in grassroots organizing to take back to my community. Through education, organizing, and relationship building we can make change happen because we are stronger together than alone.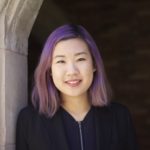 Rita Wang
Hometown: Edison, NJ
Placement: Asian Pacific Environmental Network (APEN)
I am a queer Chinese American woman from Edison, New Jersey. For those of you who don't know Edison, my mother calls it a place where the "soul of America is being battled for." It's a place that is rapidly becoming very Asian American with immigration, but it has a really tense racial dynamic because of high school tracking and de-facto segregation. Additionally, the white residents of Edison have a lot of racial resentment due to slowly losing political power. I am excited to learn about Asian American community and Asian American organizing so that I can bring these skills back to my hometown and radicalize my community. On my college campus— I go to a PWI, Yale University, I've been very involved in protesting institutional racism, the student income contribution, and graduate student unionization. However, organizing is really hard. I struggle a lot with questions such as— how do you raise consciousness, how do you make sure people have sustained engagement with the issue, and how do you create spaces that have love and empathy instead of hate? I hope that the fellowship can give me some of the tools to answer these questions. I am so excited to imagine new and alternative communities with all of you!
Minghui Wu
Hometown: Fuzhou
Placement: Asian Americans United (AAU)
I have been a member of AAU's Chinese Youth Organizing Project (CYOP) for the past 5 years first as a participant, then a Youth Leader, and now as a college Summer Intern. As an immigrant youth who came here when I was 17 years old, CYOP gave me a place to grow and find my own voice and speak in Mandarin Chinese. I applied for the Seeding Change Fellowship because I want to continue this growth through this opportunity to meet new people, learn about other communities and community struggles, and participate in workshops that can help me understand more about the struggles I see around me. As someone who is still learning English, I also want to develop both my language and facilitation skills. I hope to bring the stories I hear, workshops I participate in, and ideas I learn about back to the young people I work with at CYOP.
Melody Yang
Hometown: Queens, NY
Placement: Chinese Progressive Association (CPASF)
I am a second-generation Chinese American who grew up in Queens, NY, in a immigrant-heavy working-class community. In middle school, we moved to a more affluent suburb on Long Island, and the transition made me more aware of class dynamics and privilege. I also watched Queens become more gentrified, as newer, wealthier Chinese immigrants displaced older residents in their struggle for the American Dream. After attending conferences and learning about the rich history of Asian American activism, I became inspired by past examples of Asian American politicization because I finally understood that we have the right and the responsibility to fight for change in this country. As a Seeding Change Fellow, I hope to learn to engage with a community more intentionally and meaningfully, mobilize community members for action, and share space and grow with the other fellows.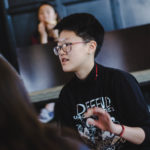 Michelle Yang
Hometown: Bayside, NY
Placement: Asian Americans United (AAU)
I am a second-generation Chinese American who grew up in Queens, NY and moved to the suburbs. This shift in my material surroundings, the kind of classmates I had, and the routines at home was dislodging for a number of reasons. But it was only through the vocabulary and frameworks I gained through NYCAASC and Urban Word's various poetry workshops that I began to better understand my experiences on a structural level and feel empowered to make change. Art/writing and social justice work has been intrinsically tied since then. For me, both are practices of being fully present in the world, thoughtfully, kindly, courageously. I came to Seeding Change looking to strengthen my organizing skills and hoping to find a community of people to learn, grow, and build more abundant worlds together. I am a maker of stuff (poetry, art, scarves, playlists) and a firm believer in the power of radical imagination.
David Zhao
Hometown: Daly City, CA
Placement: Chinese Progressive Association (CPASF)
My civic engagement is rooted in the inspiration I have obtained from mentors in my life, from upperclassmen who have provided countless advice to me in times of need to my parents who have taught me what sacrifice means. I am a first generation student; I am the first in my family to graduate from elementary school, middle school, high school, and in the near future, college. Growing up in a working class family and personally witnessing the struggles my parents faced has shown me that I can't stand idly and hope that inequality will be resolved by itself without any contribution for myself. During high school, and since then, I have been reflecting on what it means to be Asian American in today's society and how inequalities continue to persist. I am excited to work with a community that advocates for marginalized communities' rights. My hope is that through Seeding Change, I will be able to strengthen my knowledge in advocacy and impart my experiences back at Tufts when I return as a Peer Leader at the campus' Asian American Center.