Agnes Bautista [she/her]
Hometown: Vallejo, CA; Cavite, Philippines
Placement: Filipino Advocates for Justice
Mabuhay! I'm Agnes (she/her/hers). I recently graduated from UCLA with a major in Anthropology, B.S. I hope to pursue a career in immigration or civil rights law in the future. I currently live in Vallejo, California, but I was born and raised in a province in the Philippines. There, I grew up fostering a strong natural connection to my Filipino heritage that I was able to preserve even after my family and I immigrated into the U.S. I will say that it wasn't until I entered UCLA that truly transformed my sense of pride towards my cultural identity. When I became involved in Samahang Pilipino, I began to explore and learn more about the issues and conditions within the Pilipino community that consequently shaped and defined the Pilipino identity and experience in the U.S. This not only empowered me as a low-income, 1.5 generation, Pinay college student at UCLA, but it also introduced me to the expansive and powerful world of student and community organizing. Here, I found my passion and drive for serving Asian and Pacific Islander communities and advocating for their needs and issues. There is, however, still so much I need to learn, skills to hone, and room to grow and improve as an individual and organizer. That's why I'm very thrilled to be working at my host site, Filipino Advocates for Justice, over the summer. I'm so excited to continue serving and advocating for the Filipino community even after graduating college. Even more so, I'm looking forward to learning firsthand the innerworkings of Asian American grassroots organizing and how it directly impacts the community. I'm hoping that through Seeding Change and this fellowship, I can further fuel my passions for social justice and community empowerment, as well as better prepare myself for when I pursue law in the future by knowing how to effectively advocate and initiate change for the API community. Laban!
Ngoc Bui 
Hometown: St. Paul, MN
Placement: Asian American Organizing Project
My name's Ngoc and I was raised in the Frogtown neighborhood of St. Paul, MN. I am currently studying social work and human rights in Berlin, Germany where I am also a part of self-organized feminist political groups. I decided to apply to Seeding Change after my experience with the Hai Bà Trưng School for Organizing. I am grateful for the chance to be a fellow and to be placed at Asian American Organizing Project this summer. My hope is to learn as much as I can about intergenerational grassroots organizing and civic engagement work within the AAPI community in the Twin Cities.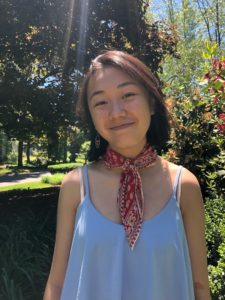 Emily Chen [she/they]
Hometown: Lexington, Massachusetts
Placement: Chinese Progressive Association — Boston
Hi community! My name is Emily (she/they). I grew up in Lexington, Massachusetts, and I am excited to work at the nearby Chinese Progressive Association of Boston. I have long practiced mental health and sexual harassment justice advocacy, yet I applied to Seeding Change in order to gain the skills to become a more effective organizer. Through Seeding Change and my work at CPAB, I aim to begin learning the skills necessary for grassroots organizing. In doing so, I hope to reacher a deeper understanding of what it means to organize against systems of oppression which can feel extraordinarily larger than ourselves. I will use these skills to support the creation of deliberate coalition building spaces for my university's students of color and to continue organizing for my community. I also hope to find a few answers amongst my many questions about my Asian American identity. To understand our beautiful identities is a life-long honor and labor; it is a journey for which I am only beginning to seek clarity. We find our own selves through finding each other, so I am thrilled to build community with the 2020 Seeding Change cohort!
 Jennifer Chiao [she/her]
Hometown: New York City, NY
Placement: California Healthy Nail Salon Collaborative
Hi! My name is Jennifer Chiao and I am originally from Chinatown, NYC. I love where I grew up. My father is a "boat refugee" from Vietnam and my mother is an immigrant. My passion for social justice and organizing work began in high school, where I felt like my peers and I were pushed into a poor, unfunded system that failed to care for low-income students. Since then, I have been involved with other community organizations in NYC such as Apex for Youth, the Teen Resource Center (TRC) and Communities Against Anti-Asian Violence (CAAAV). I continued to search for similar spaces when I moved to Boston for college. Now, I know I am more passionate about criminal justice reform and ways to achieve economic justice. I hope this fellowship will help me gain a community of organizers across the country who can share with me their stories and roots. In the future, I'd love to use everything I learn through Seeding Change to help me in criminal justice, policy, or economic reform work. I am also passionate about dancing, and would love to find a way to intersect the arts with social justice work.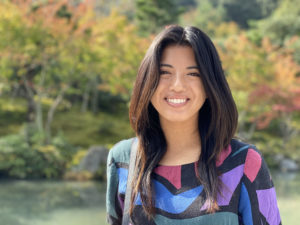 Angelica Cupat [she/her]
Hometown: San Francisco, CA; Seattle, WA
Placement: Seeding Change
I'm a first generation Filipinx American from the unceded Coast Salish and Duwamish land known as Seattle, Washington. I graduated with a degree in Interaction Design from the University of Washington in 2016, and have been working as a product designer in San Francisco since then. I became politicized late into my college career, and wasn't able to pursue an additional degree to supplement my education as an organizer. I've been spending the last couple of years growing out of financial precarity, and have reached a place to devote more time to growing as an organizer with Seeding Change as my host site. My major's close ties with the tech industry exposed me to the many ways tech companies exploit contract workers. This moved me to become passionate about labor rights and to learn more about the history of labor. I joined our school's United Students Against Sweatshops chapter, which is a national youth-led organization that campaigns for economic justice in partnership with workers on a local and international scale. On an international level, we campaigned with other chapters and garment workers to demand that companies like H&M and Nike are held accountable for the sweatshop conditions in their factories; and at a local level, we stood in solidarity with adjunct professors and TAs looking to unionize. Taking related classes in labor studies, political science, feminism, and philosophy helped me better express the injustices I was witnessing and were pivotal in guiding me to fully embrace my Filipinx heritage after so many years of preferring Western culture. I hope to continue where I left off by spending my days with Seeding Change developing skills to foster deep relationship-building movements with AAPI communities to fight against socioeconomic injustices, and to further connect with my Filipinx culture and community.
Megan Duong [she/her]
Hometown: Daly City, CA
Placement: Asian Pacific Environmental Network
Hey community! My name is Megan Duong (she/her). I'm from Daly City and am excited to be working with Asian Pacific Environmental Network (APEN) this summer! Being a part of the Chinese Progressive Association's Youth Movement of Justice and Organizing (MOJO) in high school introduced me to organizing as we fought campaigns for more funding for our schools, for healthcare, and for youth-centered mental health resources. MOJO radically fostered my growth, my understanding of systems of oppression, and shaped my visions of and commitment to social justice. Currently I am involved with Southeast Asians Furthering Education at UC Davis, a student-run recruitment/retention program that centers the hxstories, experiences, needs, and healing of Southeast Asian students. I also organize with Dissenters, a movement organization led by young people that is doing work to divest in militarism and reinvest in our communities. My experiences with these spaces have challenged and energized me, allowed me to grow into my own power with other young people, center/craft deep healing and relationship-building in our work, and continuously remind me of the power that organizing has to build the world we deserve. As a fellow I hope to have fun, to trust in the process, to gain skills in adapting to the conditions, to build intentional relationships, and to learn the ideas and practices needed for building vibrant and sustainable movements. I hope to use the skills gained in the Seeding Change Fellowship to explore what I can best offer to movements and to the community, and to embody these values in relationship with others and myself.
Elizabeth Gao [she/her]
Hometown: San Francisco, CA & Wuhan, Hubei
Placement: Chinese Progressive Association – SF
Born and raised in San Francisco, I am a first-generation daughter of a Chinese immigrant family from Wuhan, Hubei that strived to chase after the American Dream. Although I grew up in my family's efforts to keep their culture alive, I also struggled with balancing the multiple identities within me. Among my friends, I would be considered more Asian than American. However, because of the transcultural and transgenerational gap between me and my family, I would be considered more American than Asian. Besides, the process of immigration reinforced intergenerational trauma and oppressive power dynamics (ageism and toxic patriarchy) in the family and pushed my family to conform to white supremacy, racism, and capitalism. On my end, my mental health suffered from heavy yet toxic expectations in academic achievement and the lack of empathetic embrace. It was not until I joined the Chinese Progressive Association's Youth Movement of Justice & Organizing (MOJO) and helped lead our mental health campaign "Our Healing in Our Hands", that I was empowered to continue and dedicate the rest of my life fighting against the layers of systematic, institutional, and cultural oppression to cultivate liberating healing for many communities including my family, friends, and myself. From Seeding Change and my second chapter at CPA, I aspire to intentionally build more deep connections with my home as well as expand more to my activism and community organizing.
Hometown: San Francisco, CA
Placement: Arab Resource & Organizing Center
Hello, my name is Deema (she/they), I grew up in San Francisco/Muwekma Ohlone land. I grew up struggling with language and writing, especially when it came to grammar. When I got older I grew a love for poetry and even though I still struggle with language, I love to write. When I was struggling with language it was hard for my family to help me because they also struggled with the language and my older sister had enough work of her own. My parents grew in Tripoli, Lebanon and I have visited throughout my life, which really helped shape who I am today along with my strong sense of community. The last few years after graduating from high school, I became much more involved in organizing in my community in the city, as well as a student at Humboldt State University. I am excited to learn in this fellowship and to experience how different groups are organizing and functioning during these times.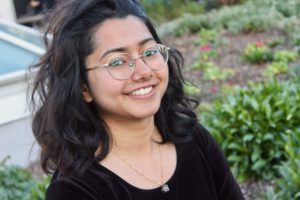 Jhorna Islam [she/her]
Hometown: Anaheim, CA
Placement: CAAAV
My name is Jhorna Islam (she/her) and I'm from Anaheim, CA. While studying International Relations at San Francisco State University, I became involved with community organizing and movement work. My interest in this first grew when I became politicized and wanted to learn how to fight social injustice. I started off canvassing for young people of color to vote in local elections, and on campus, I encouraged SFSU students to run for student government and hold office. Outside of school, I volunteered at a Bengali language school, teaching a kids' class and an adult's group. Becoming more connected to the South Asian community through teaching, and seeing family relationships that are more progressive from the ones I witnessed growing up, I realized that I wanted to continue the work of fostering healthier relationships in and out of my community. At CAAAV: Organizing Asian Communities, I hope to continue learning how to build collective power and be an advocate for the South Asian community. Ultimately my goal in anything I do is to help people heal.
Somnon Kann [he/they]
Hometown: San Pedro, CA
Placement: Khmer Girls in Action
I am Somnon Kevin Kann. My pronouns are he/they. I am a second generation Cambodian American. I am from Long Beach, California and my host site is Khmer Girls in Action. My development of political education and organizing started in High School with Khmer Girls in Action. I have been through a number of campaigns with KGA like  Every Student Matters and YOUTH at the CORE. My organizing has been concentrated on youth power; uplifting young folx voices and giving the power to the youth. After Seeding Change, I want to use my skills for empowering and uplifting transitional youth and QTPOC/BIPOC folx.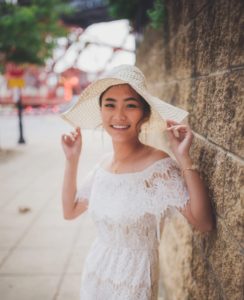 Mai Lor [she/her]
Hometown: Akron, OH
Placement: APEN
My name is Mai See Lor. My pronouns are she/her/hers. I am Hmong and was born in a refugee camp, in Thailand. I am also the eldest daughter out of six siblings. My family and I came to Akron, Ohio when I was just three years old. During high school, I interned under the Policy Advocacy and Civic Engagement Department at a local non-profit organization called ASIA, Inc. (Asian Services in Action). I worked on several projects ranging from policy advocacy such as public charge. I was also involved in various political activities such as participating in an Ohio Asian American Pacific Islander Legislative Day, where I conducted legislative visits to talk about different issues facing my community such as mental health. While interning at ASIA, Inc. I also led a project to create a community mural that encouraged the different minority communities and youths in Akron to vote in different languages. During my time with ASIA, Inc. I grew a strong passion and fascination for civic engagement, policy advocacy, and youth empowerment. My team at ASIA, Inc. introduced and encouraged me to apply for the Seeding Change fellowship. I am very excited to be placed with Seeding Change as my host site. I hope to build on my leadership, communication, and networking skills. I hope to use what I gain from the fellowship in my efforts to improve and empower my community to fight against social injustices and become civically engaged.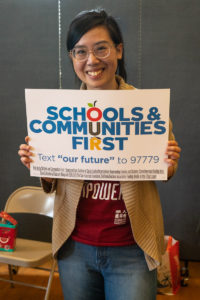 Tiffany Louie [she/they]
Hometown: San Francisco, CA
Placement: Chinese Progressive Association – SF
My name is Tiffany Monica Louie (she/her/they/them) and I was born and raised in beautiful San Francisco, California. I'm excited to learn and grow with my cohort this summer, and with my host site at the Chinese Progressive Association! My first memory of organizing work was when I was a young girl marching alongside my mother and her hotel coworkers at a Unite Here Local 2 strike in San Francisco. My family and I have experienced the powerful impact of immigrant, working-class people coming together to fight for their rights and for fair, living wages, and I carry this strength and resiliency in me everyday. Through this Fellowship I hope to be able take more active roles in engaging with the community and take a deeper dive into grassroots organizing, and continue exploring my role as an activist in the collective movement towards liberation and self-determination for all oppressed/marginalized peoples.
Issay Matsumoto [he/him]
Hometown: Belmont, MA
Placement: Chinese Progressive Association – Boston
My name is Issay Matsumoto (he him his). I'm from Belmont, MA, and am a Seeding Change Fellow with my younger sister at Chinese Progressive Association (CPA) in Boston Chinatown. I applied to the fellowship because of my past experiences on the Chinatown Stabilization Committee fighting to preserve Chinatown's historic row houses for working class families in Boston. I am inspired by residents, organizers, and allies who are part of a continued struggle to maintain the wellbeing of Chinatown and other working class communities of color across Boston. As a fellow, I hope to develop a stronger understanding of history and learn organizing skills with others committed to progressive grassroots political change. I hope my experiences will help me continue to build the movement in the future as an educator in the Boston area because: "We sit in the shade of trees planted by those who came before us." The current pandemic has shored up inequities that have always existed in our communities. This summer I hope to build solidarity to fight this current crisis because how we act now will matter for future generations.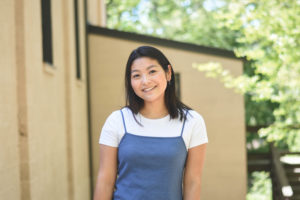 Reina Matsumoto [she/they]
Hometown: Belmont, MA
Placement: Chinese Progressive Association – Boston
My name is Reina, I use she/her pronouns and I'm from Belmont, Massachusetts. I will be working with CPA Boston this summer. I used to fear that in this world of constant injustice, there was nothing I could do, especially as a young person. After seeing some of the incredible people around me pursue and achieve progress through grassroots organizing and learning about the work of influential activists, I began to understand that everyone starts somewhere. I became more involved in my college area in Southern California. I realized that though I've known Boston my whole life, I've never truly known the foundational movements of landmark neighborhoods like Chinatown, nor the people, especially the larger Asian American immigrant community. I hope to acquire the confidence and skills to speak up for myself and collaborate with those fighting underrepresented struggles. These skills will help me keep challenging oppressive systems, particularly regarding the struggles of Asian Americans and working class immigrants in Boston and beyond.
Gabby Molina [she/her]
Hometown: San Francisco, CA
Placement: Filipino Community Center
My name is Gabby Molina(she/her) and I have been placed at the Filipino Community Center in San Francisco, where I'm from! Through being involved in community work and meeting inspiring people who have also been part of Seeding Change, I applied to the program in hopes of exploring more about paths oriented towards social change. With the support of my various Seeding Change mentors and peers, I aim to learn and practice work that is rooted in community, while building lasting relationships to further understand what meaningful change making means to me.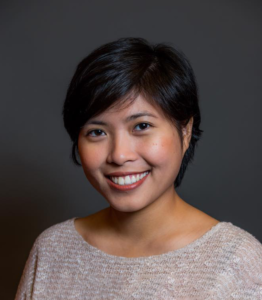 Anh Nguyen [she/her]
Hometown: Ho Chi Minh City
Placement: VietLead
My name is Anh Nguyen and my pronouns are she/her. I was born and raised in Ho Chi Minh City and currently resides in Philly. I like keeping up with the news and organizing around issues concerning immigrant working-class communities. After graduating from college with a degree in Journalism, I had a brief stint at the Los Angeles Times where I worked on the copy desk and built my editing skills. Not long after, I found my home with VietLead as a part-time 2020Census coordinator. I look forward to continue my summer work with VietLead as we figure out how to organize our communities and engage our youths during a pandemic.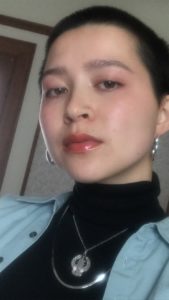 Rachel Perry [they/she]
Hometown: Ventura, CA
Placement: Filipino Community Center
Hi I'm Rachel, I use they/she pronouns and I'm from Ventura County. I'm really happy to be working with the Filipino Community Center this summer! I'm a queer, 2nd gen Chinese American. It was quite a journey coming to a place where I would apply for this fellowship but it was ultimately influenced by intergenerational trauma and misunderstanding my immigrant family. Growing up isolated from my culture and people I have struggled a lot with identity on many levels as well as the conditions of my upbringing. I am so happy to have found student organizing at SFState and the connections to local community organizations that have brought me closer to my community. I hope to gain a stronger political analysis and skills that can be used to better serve my community.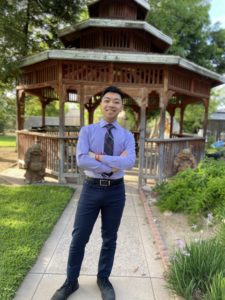 Matthew Vang [he/him]
Hometown: Fresno, CA
Placement: Hmong Innovating Politics
My name is Matthew Vang and my gender pronouns are He/Him/His. I am a first generation Hmong American from Fresno, CA and will be a fellow with Hmong Innovating Politics (HIP). As a Southeast Asian and queer person growing up in a conservative setting, I always struggled with expressing my identity. After being introduced to HIP, my passion for organizing within the social justice movements was born, as I realized that my past struggles were directly correlated with systematic oppression that held my communities down. My vision of social justice cannot be achieved until equity for queer folxs, people of color, and other underserved communities is obtained. With this fellowship, I hope to make connections with other passionate organizers as well as contribute to the growing fight against social and economic injustices. I want to come out of this opportunity with experiencing the first-hand organizing that uplifts our communities so that I myself can share the endeavors in empowering them as well.
Toan Vong [he/him]
Hometown: Philadelphia, PA
Placement: VietLead
My name is Toan Vong, I moved to the city of Philadelphia from Viet Nam in 2009, and my host site is Vietlead. As a first generation that have the privilege of pursuing higher education, I'm always anxious about what more can I do to help the people around me. One thing about my past that led me to apply for the fellowship is when I was still in middle school and I had always question myself about how I had not been able to contribute to my community and go beyond the classroom. I was looking for something more and organizing was where it is at. I love getting involve with my community and work with my amazing comrades to fight against the injustice in our communities. From doing youth work and moving on to college and be an organizer is something I hold a lot of value to it. I hope to gain the courage to lead and inspire younger people to contribute to their communities as well. I had always been a receiver of knowledge and empowered by leaders that are doing great work. When coming out of the fellow, I want to use my skills to dedicate to my communities and continue to organize so that we have our voices can be heard.
Kate Xiong [she/her]
Hometown: Minneapolis/ Saint Paul/ Twincities, MN
Placement: Seeding Change
Hey I'm Kate Xiong and I go by She Her and Hers. I am located in Maplewood near the Twin Cities in Minnesota, and this summer my host site will be online with Seeding Change due to our current pandemic. This previous year in college I have been involved with participating in my school's mock trial team. With that experience I want to expand my work involving social justice in my public health and public policy interest. Being involved in an organization that works on advocating for unrepresented communities is what brought me to this fellowship. I have done a few research and papers on health inequality, policy, and also immigrant health access. To continue this work I have been learning I want to be involved in helping people be heard from these areas of health and rights. From my perspective, I was born and raised by immigrant parents and I believe being active in changing and promoting social issues can help future Asian Americans and many others thrive in our community. I hope to learn and spread what I learn from this fellowship and continue this path of being an activist and push social justice as a Hmong American womxn.
Paul Yang [he/him]
Hometown: Sacramento, CA
Placement: Hmong Innovating Politics
Hi everyone, my name is Paul Yang, my gender pronouns are he, him, his. I was originally born in Modesto, before my family eventually settled in Sacramento. My host site for the summer will be with Hmong Innovating Politics in Sacramento.
What led me to apply for the fellowship was the fact that I wanted to learn more about the kind of work I was doing. I originally started off working with HIP in the Fall of 2018 and at that time, that was my only experience ever advocating for social change and social justice. Since then, I have grown to become a part of the organization, and as such, I feel as though I can still learn more to do more. I have a basic concept of the political and social justice work that organizations do, but I want to understand the deeper and more detailed parts of organizing and what's needed to make it successful and sustainable.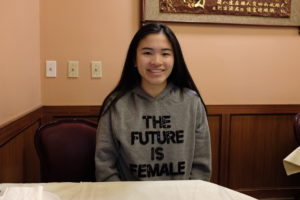 Breanne Yee [she/her/她]
Hometown: San Francisco, CA
Placement: Chinese Progressive Association – SF
Initially getting into grassroots organizing my sophomore year of high school through Youth Movement of Justice and Organizing (YMOJO) at the Chinese Progressive Association, I experienced the importance of direct action. Enrolled in Chinese Immersion Pathways from Pre-K to 12th Grade, I highly value my Chinese American identity. I am passionate about advocating for historically marginalized communities, notably youth and Asian American communities; I aim for a career in working with these populations. I am expected to complete my studies for an undergraduate degree in Political Science with a concentration in Law & Public Policy and minor in Asian American Studies at California State University Long Beach (CSULB) in Spring 2021. On campus, I am a member of the CSULB College Democrats Club, fulfilling the role of Political Director. During my first year of college ('18-19), I served as CSULB's Residential College Council's Beachside President, earning the "Most Improved Leader" award. I look forward to connecting with community members while strengthening my leadership and advocacy skills to better serve my community. During my free time, I immerse myself in athletics and the arts — dragon boat, photography, and traveling. I was born, raised, and am currently based in San Francisco, California.